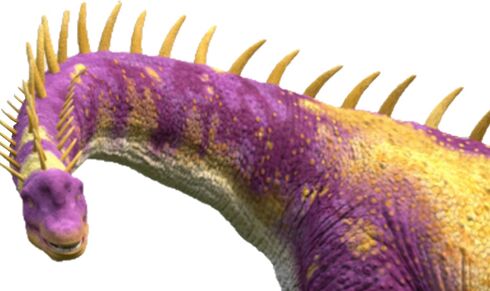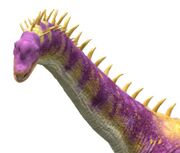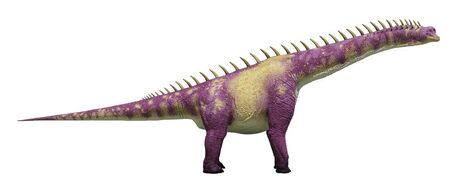 Brachiosaurus(BRAK-ee-oh-SOR-us) was a large sauropod dinosaur from late Jurassic (159 to 145 mya) North America, with its close cousin (Giraffatitan) living in Africa.
Meaning: Arm Reptile
Length: 75 to 85 feet (22.5 to 25.5 meters
Height: 50 feet
Weight: 45 tonnes
Class: Brachiosauridae
Timeline: 159 to 145 mya
== INFORMATION ==
Brachiosaurus was one of the largest dinosaurs ever. Brachiosaurus was twice the length of a school bus. It had a 25-foot neck but a short tail. In Dino Dan its tail is longer than in real life. Brachiosaurus likely did not have a tall spine running down its back like its Dino Dan depiction. Also, according to the show, Brachiosaurus gets its spines at around half its adult length. Brachiosaurus was originally thought to have had nostrils at the top of its skull. Its name means arm lizard because its front legs are longer then its back legs.
APPEARANCES IN EPISODES
The Chicken or the Dino
Prehistoric Zoo
Name A Saurus
Gas O Saurus
Dino Watering Hole
Dino Dance
Hard Hat Long Neck
Time Traveler's Dino
Where The Dinosaurs Are
Tyrannosaurus Trek
Survival Of The Biggest
Train Of Dinos
Adventures In Dino Sitting
Dino Mommas
Dino Pet Store
Dino Trek The Musical
The Wonderful Wizard of Dinoz